For anyone who has ever worked in a cubicle farm or without natural light or in a sanitized corporate environment or more recently jammed into a spare closet or guest room, we don't have to tell you how much environment and sense of place can impact your creativity, productivity and overall sense of well-being.
That's why we're so jazzed about our new headquarters at Hula Lakeside in Burlington, Vermont. Hula is more than an office space. It's a business community designed with intention right on Lake Champlain.
The interior design is not only visually inspiring; it's also net zero with 100% renewable energy, geothermal heating & cooling, 1800K rooftop solar array and EV charging stations.
Photos Below: Check out the mood lighting as the sun sets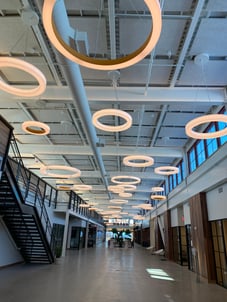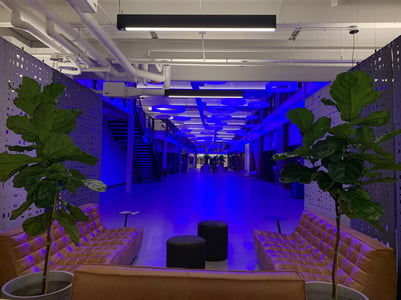 The bike path is right outside the door, and the surf club is a few steps away. There's a gym and our very own Spot restaurant at Hula.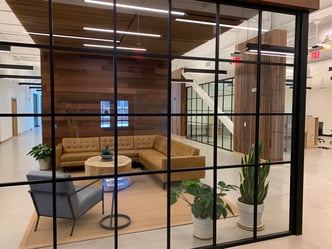 While we are wearing masks and social distancing, we're looking forward to the time when we'll be having a conversation with you on one of the comfy couches or doing a walking meeting along the bike path. As we look ahead in 2021, Hula is the ideal place for practical activists and transformative work that is a force for good.
Like hearing about Practical Activists?
We'll share their stories with you monthly. (No email overload… we promise!)