Financial choices for who you are and where you are
Bluestone Staff

February 1, 2023
Feature Image by Alexander Suhorucov
Maybe you remember opening up your first savings account with your Mom or Dad where you tucked away some allowance? Or maybe it was a first job that introduced you to the basics of financial life? No matter where you are in your financial journey today, you can choose a bank, an insurance company or a financial advisor that aligns with who you are and your values.
Who are you and what do you value?
Are you a saver, a protector, a planner, a big dreamer or maybe a serial entrepreneur? When you look at your financial identity, it's important to know how you view money and how you want your money to work both for you and in the larger world. That's where your values come in. If you want your money to have positive impact, you want to work with companies like Bluestone Life and Climate First Bank that have social and environmental impact in their DNA.
Where are you in your financial journey?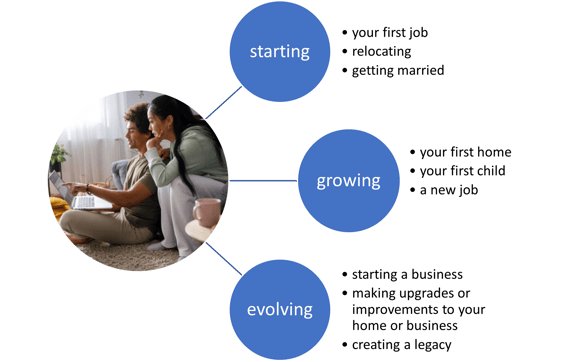 A new job or a move have you looking for different service providers?
Sometimes life changes give us a chance to reevaluate where we're banking and what financial choices that we're making.
Climate First Bank offers checking accounts that make a difference in the climate crisis and in the LGBTQ+ community. Learn more about Regeneration Checking and Pride Checking. It's taking your checking account and putting it to work for good.
When you start a new job, it's an ideal time to revisit your life insurance and see what gap there may be between what your company provides and the total your family may need. Learn more about any coverage gap that you may have.
Buying your first home or making some green upgrades?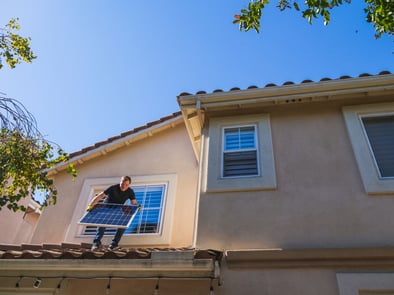 Buying your first home is an important life event and is a great time to make sure you have enough life insurance to protect your assets and liabilities. If you're looking to make some green upgrades to your house or even buying an electric or hybrid car, check out Climate First Bank's personal sustainable lending products.
Starting or growing a business?
If you're starting a business, Climate First Bank can work with you to apply for an SBA loan. Bluestone Life can provide the life insurance that you need to secure your loan.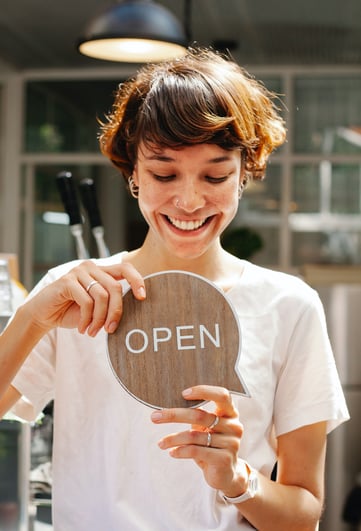 If you're growing an existing business with an eye toward sustainability, Climate First Bank offers sustainable lending products for solar panel arrays, energy improvement loans, EV charging station installation, and sustainably certified commercial real estate lending and construction loans.
Bluestone has deep experience working with closely held businesses and can make sure that you have life insurance that protects the continuity of your business.
Join a growing movement
When you bank with Climate First Bank and buy insurance from Bluestone Life, you're part of a growing movement of changemakers who are making their money count for people and the planet. Your financial choices matter and your wallet can be part a collective voice for good.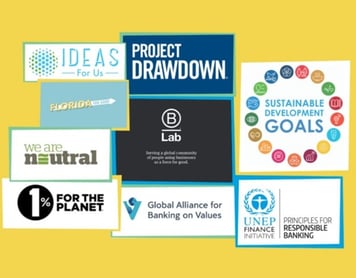 Like hearing about Practical Activists?
We'll share their stories with you monthly. (No email overload… we promise!)