News Release: Jon Jamieson Joins Bluestone Life
Bluestone Staff

July 22, 2022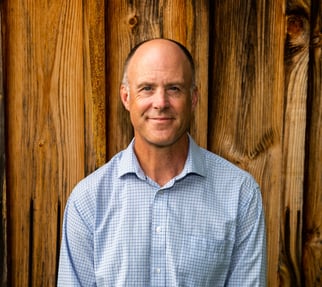 Burlington, VT — (July 22, 2022) Jon Jamieson joins Bluestone Life as Director of Community Engagement. He is a 28-year veteran of the financial industry and a seventh generation Vermonter. An entrepreneur and community leader, he ran and grew a multi-generational insurance business in Vermont's Mad River Valley and has played an active role in the community for over 20 years. He currently serves on the board of Northfield Savings Bank, has served on school, multiple nonprofit and municipal boards, and as an elected official.
"Jon's commitment to community building and environmental health, with his expertise in insurance, makes him a natural leader to collaborate with the socially and environmentally conscious communities that Bluestone supports," said Nathan Irons, Bluestone's Founder and CEO.
Bluestone Life is a direct-to-consumer life insurance company located in Burlington, VT. Founded in 2015 to transform the multi-trillion-dollar life insurance industry into a positive force for families, communities, and our planet, Bluestone is a Certified B Corp and 1% for the Planet business member. As Practical Activists, we collaborate with our customers to connect their daily decisions to positive outcomes through our Premiums with Purpose®.
For more information: info@bluestonelife.com
Like hearing about Practical Activists?
We'll share their stories with you monthly. (No email overload… we promise!)