Practical Activist Q&A featuring Chris Cucci, Climate First Bank
Bluestone Staff

July 19, 2022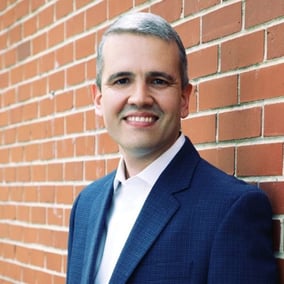 Chris Cucci is SVP & Chief of Staff at Climate First Bank, a values-based community bank focusing on environmental sustainability. A fellow 1% for the Planet business member and a Pending B Corp bank, Climate First embraces their tagline: Bank Like Tomorrow Depends On it. With a flagship office in St. Petersburg, Florida, they are currently serving Florida customers with lending products and serving customers nationally with online deposit accounts.
Here are some highlights of our recent conversation with Chris:
Q: Talk about the decision to start Climate First Bank in Florida and how that's part of the vision.
A: That was an easy decision for us for a couple of reasons. Our CEO, Chairman and Founder, Ken LaRoe is a Florida native and longtime banker ꟷ having started two prior banks here in Florida. Our leadership team also has ties to the communities where we live and work in the state. The decision to start specifically in St. Petersburg was because it is an area that is being impacted by climate change right now. I always remind people that Florida really is an epicenter for the climate crisis in America. We have rising temperatures, shoreline erosion, and rising sea levels. St. Petersburg (as a municipality) is doing a great job and being progressive as far as considering different green initiatives here. That dovetails nicely with our goals as a bank and wanting to take actions that have positive impacts for today and the future.
Q: Climate First is ticking off many boxes when it comes to doing good. When you look at the landscape of banking and sustainability, how would you say that Climate First is distinct?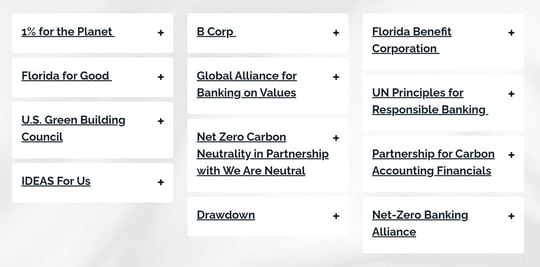 A: A lot more companies are starting to pay closer attention to environmental impacts and how they fit in and what they can and should be doing. What makes us different is our social and environmental impact are central to our mission. We know that talking about things is not enough, we are making a positive impact with the loans we do and the loans that we will not do. We're working with numerous third parties from Net Zero Banking Alliance to 1% for the Planet and Project Regeneration. They keep us genuine to our mission and help us provide Impact Reporting.
Q: Last month, you launched your Pride banking initiative supporting the Kindred Pride Foundation. What are your plans for that post-Pride month? Other initiatives that you'd like to highlight?
A: While we launched Pride Banking in June, that's just the beginning of our support of the LGBTQ+ community. We can show an immediate and direct impact through an account like Pride Banking because when you open an account and set up the qualifying direct deposit a $50 donation is made to the Kindred Pride Foundation. We also participated in Pride events across Florida; and in Orlando, we were part of the One Magical Weekend which is tied in with Disney.
Kicking off with Kindred Pride gives us an opportunity to support them and reach their supporters and spotlight them to our customers and business partners. So, there's some nice cross-pollination that happens. Six months from now, we'll announce our next nonprofit partner, and our goal is to have a butterfly effect that happens over time as people become more aware of the resources in their community.
Another initiative is Regeneration Checking which addresses environmental issues. For that, we are partnering with Project Regeneration, a nonprofit that was founded by Paul Hawken the author of Drawdown and Regeneration. When you open a Regeneration Checking account, you receive an autographed copy of Paul's book and there is also a donation once the account is active. We see a lot of opportunities to create specialty accounts that support different nonprofits.
Q: Where do you think the general public is when it comes to their awareness around banking and its impact on climate change…and what would you like them to know?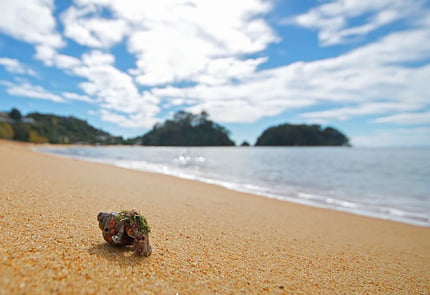 A: There's the most awareness around "dirty energy" and industrial agriculture. Once you get outside of those hot topics, people tend to overlook the impact that their banking has on the environment and their community. That's one of our key messages: that where you bank matters and you want to put your money where your values are. When you bank with Climate First, you can rest assured that the deposits that you put into the bank are being redeployed in the community to support loans that have a positive social or environmental impact. There definitely still needs to be greater awareness so people can see that every dollar does count. People are holding companies more accountable. Consumer activism is growing and I think it will only get stronger. What your customers care about matters and people are demanding more at every level.
Q: What drew you to Climate First and what are you hearing from new employees and customers as they leave traditional banking institutions?
A: Common themes for our customers and employees are excitement and inspiration. There's satisfaction about being part of impact that goes beyond one person or one business. It encourages us all to learn about new things and keep exploring. Our customers often say: "we didn't know this existed" or "I'm so happy that you're here and doing this!" It's a great feeling when you hear the energy and enthusiasm from both our employees and our customers.
Q: Do you have a mantra or quote that you live by or that inspires you?
A: I have a favorite book that I gift to many people and I've reread it several times: The Obstacle is the Way by Ryan Holiday, and I also read his blog The Daily Stoic every day. Here's a quote of his which I read just this morning: "Focusing exclusively on what is within our power magnifies and enhances our power."
The Practical Activist blog brought to you by Bluestone Life. Like Climate First Bank, Bluestone is a 1% for the Planet member and a Certified B Corp. With Bluestone, your life insurance fully protects your family by also protecting your community and our planet. Make your life insurance a powerful force for good instead of a dreaded "to-do".
Like hearing about Practical Activists?
We'll share their stories with you monthly. (No email overload… we promise!)