Bluestone Staff

August 10, 2022
What is at the heart of Bluestone's conviction to protect family, community and planet?
It's our Premiums with Purpose® which transforms people's relationship to life insurance by empowering them to create positive social and environmental impact with their purchase.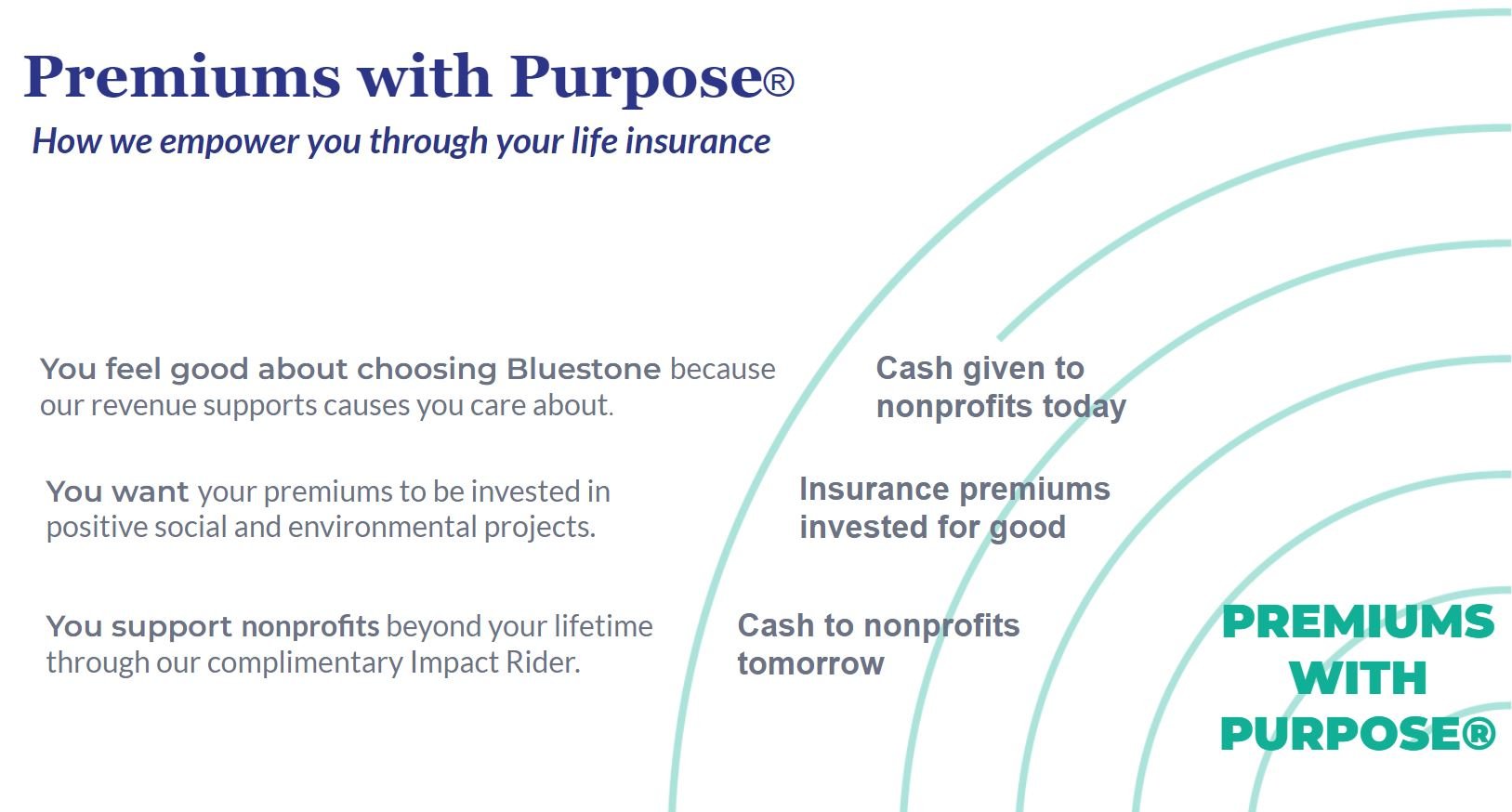 Bluestone Life's Premiums with Purpose® has three powerful points of impact.
Each year we give a percentage of our annual sales revenue to nonprofits working for social and environmental progress.
Our customers' premiums are investing responsibly including those in clean energy, affordable housing and community development.
Our customers choose nonprofits as beneficiaries of a complimentary Impact Rider benefit which every Bluestone customer receives.
What's an Impact Rider? Life insurance policies have additional benefits that you can add on to your "base" policy, these are called "riders." Some of them have an additional cost and some are complimentary like our Impact Rider. For example, you might choose a family member as your beneficiary to receive the death benefit, then our Impact Rider pays an additional 1% of coverage to the nonprofit you choose at no cost to you.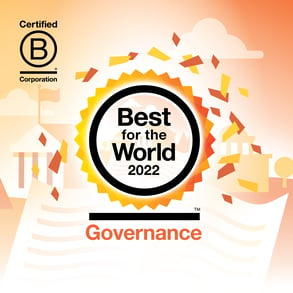 About Bluestone. Bluestone was founded in 2015 and has been a Certified B Corp and 1% for the Planet member since we began. Our proprietary policies are issued by the only Certified B Corp life insurance carrier, a 130 year old mutual company with a strong heritage of serving customers across the country.
Have Questions or Want a Quote? Here are answers to some commonly asked questions.
If you'd like to talk in person, please schedule here. You can also subscribe to our inspirational newsletter below. (Hint: we rarely talk about life insurance.)
Like hearing about Practical Activists?
We'll share their stories with you monthly. (No email overload… we promise!)