What is a fee-only advisor and why do I care?
Bluestone Staff

June 14, 2022
We talk a lot about fee-only financial advisors, but what exactly are they and how can they benefit you? Well, instead of more talk from us, we decided to ask a few of our favorite advisors why they are fee-only and what it means to them.
What does being a fee-only financial advisor mean to you?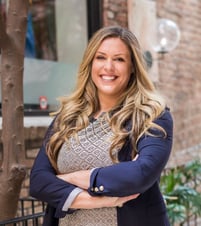 Sarah Hamilton was born in Australia and through her father's work with the UN lived out what it is to be a global citizen.
Sarah worked for more than a decade in finance before starting Hamilton Walker Advisors, which is based on the notion that financial planning should be accessible to everyone; through all life stages.
"Fee-only allows me to work with my clients as a true fiduciary."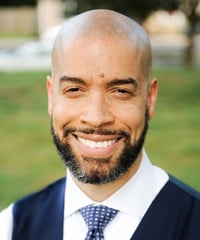 Jason Howell enjoyed a wide-ranging career that included years in banking, accounting, music, academia and politics; before starting Jason Howell Company.
Jason is passionate about his alma mater, George Mason University and its School of Business, where he teaches and sits on several boards.
"It means prioritizing my clients interests and removing the incentives that can drive bad advice."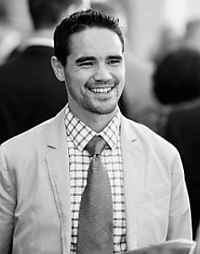 James Osborn was working as an environmental engineer when he realized that to mitigate society's impact on the environment, it was essential to acknowledge the role investing plays in this arena.
So, he went and got an MBA, worked as a banker and private equity fund manager in renewable energy before starting Envest Asset Management. There, they focus on Environmental, Social, and Governance (ESG), and Socially Responsible Investing (SRI).
"Fee-only means transparency, ethics, and legal obligation to our clients. Transparency – our fees are clear and open. We are only compensated by our clients and not by others for the products and services that we recommend. Ethics – because we do not receive compensation from products and services that we recommend, our clients' best interests are always at the forefront, minimizing conflicts of interest. Legal obligation – we are legally obligated to work in our clients' best interest."
Why are you a fee-only advisor?
Jason: "When I started the firm, I wanted a few things: 1)To give my clients expert attention that is easier for a smaller, more nimble, modern firm to provide. 2)To be compensated for what I knew was best for my clients versus products my firm encouraged me to sell. 3)To make it easy for new clients to trust that my recommendations would be based on my expertise and their best interests versus a commission."
Sarah: "I started my own firm with the goal to serve clients with an agnostic and bespoke approach to financial planning and investment management. Clients have greater peace of mind knowing that the advice I render is conflict-free and personalized."
James: "I knew right away that I wanted Envest to be a fee-only advisor. Financial advisors can be compensated using different models with the most common being: 1) commission-based only 2) commission-based & fee and 3) fee-only. It was the ethics behind a fee-only model that drove us to it. The advice that we provide is paid for by our clients. I think it's really important to let our clients know and understand that any and all recommendations that we provide to them are because, first and foremost, we have their best interest in mind. We do not receive money from companies for products or services that are recommended to our clients."
Why do you believe ESG investing is important for your clients?
James: "We have the best clients - wonderful people, families, and businesses. Not only do they want to have a better understanding of and make steps toward bettering their personal financial future, but do so in a manner that is aligned with their values. Investing results in ownership (direct or indirect) in companies. Our clients like to know that while they have their finances on track through investments (or otherwise) they are supporting companies that have higher ESG mandates. These are companies that think along the lines of stakeholders rather than just shareholders."
Sarah: "ESG investing allows clients to align their values with their wallets. As ESG investing evolves, my hope is that it will be the norm and not a niche market."
Jason: "We believe factoring environmental, social and governance metrics is important for the entire world! And so do our clients. We didn't have to "sell" the idea of sustainable investing to our clients. Many of them were already thinking about it. Some of our prospective clients now come to us because we are willing to invest their money with a profit motive while doing so in ways that reduce harm to the earth, infringement on other people's rights or engender excessive management risk."

Why did your firm become a 1% for the Planet member?
Jason: "We loved the idea of 'paying rent' to the planet. It just made sense. And it also gave us an opportunity to tie our compensation with our values. Our clients choose to play many roles in their lives and one of them is stakeholder/philanthropist. We wanted to find a way to honor that giving mindset publicly. We typically charge our clients 1% to manage their assets. Committing to giving 1% as a fellow stakeholder of our global community just clicked for us."
Sarah: "The planet is our ecosystem. Simply put, if the planet can not thrive, humans can not thrive."

Why did you become a Certified B Corp?
James: "Envest is proud to be a Certified B Corp. Their saying is, "Make Business a Force For Good." That's exactly why I started our company. Our goal is to provide financial advice (investment and planning) to help all people regardless of race, age, or net worth. To become a B Corp, we needed to have systems in place to prove that we aligned our mission in a way that promotes positive environmental and social impact. For us, we wanted to ensure that we practice what we preach. But more importantly, we became a B Corp to become part of a movement that shows people and other businesses that, collectively, we can make a difference in our communities, and society as a whole."
Anything else?
James: "It's been extremely rewarding creating a company. But even more so when we get to work with people and organizations that are trying to make a difference through sustainability. We've had the joy of working with mission-driven companies, like Certified B Corps, across different industries and disciplines. It's encouraging to see so many people and organizations that are trying to make a difference in their own way."
Jason: "Our goal is to help our clients feel good about money. We want them to confidently make more of it while building their legacy. Sustainable investing is an important part of that. What separates our firm is we also bring that legacy mindset to a proactive philanthropy where we calculate today what our clients can afford to donate while they are still alive. We add to that our unique family governance process that incorporates their personal values into their earning, living and giving. What clients get with Jason Howell Company is the freedom to do more, make more and be more while being confident that their resources will make our Earth a better place."
Please reach out to Bluestone or Sarah, Jason, or James with any questions.
Like hearing about Practical Activists?
We'll share their stories with you monthly. (No email overload… we promise!)