Practical Activists: our customers & the nonprofits they support
Bluestone Staff

November 4, 2021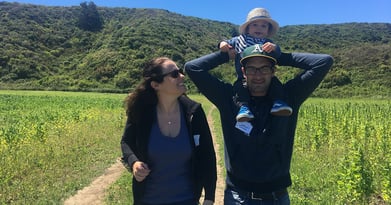 Meet Tracy, Hanson Bridgett
Nonprofits chosen:
"Take the extra step to do a little research before you make a purchase. It's easy to go to the directories for B Corporation and 1% for the Planet and search for companies in virtually every category you can think of and you'll likely find one that is values-aligned. And, it's not just about the day to day purchase; think about the bigger decisions like where you bank and your life insurance; you can have even more impact with those. I love learning about a new B Corp and making those connections myself for my personal life so I can share with my friends, family and B Corp network."
Read Tracy's complete Practical Activist blog post.
Meet Kate, CEO, 1% for the Planet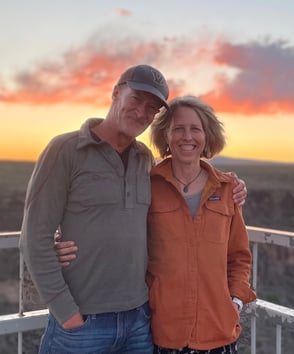 Nonprofit chosen:
"What has struck me is how much more capable of change and adaptation we are than we thought we were. We undertook a lot of change very fast together last year. While there was a lot of pain and suffering, a lot of people managed very well to navigate and we're starting to come out on the other side. One example is how we work. Here at 1% for the Planet, we had very set hours, and now we can see that we can do everything remotely and we don't need to tell people when they need to be in the office. We've learned to be more flexible and adaptive. Change is hard, but we can do it."
Read Kate's complete Practical Activist blog post.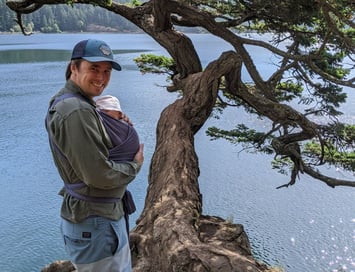 Meet Craig, Beneficial State Bank
Nonprofit chosen:
"The work of changing capitalism to reflect stakeholder primacy rather than extractive shareholder primacy is something I'm passionate about. The fact that if I were to die that the work I care about would live on is important to me. It means a lot to know that my life insurance policy can help fund work that I believe in and that can have an impact after I'm gone. There is a sense of comfort in that."
Read Craig's complete Practical Activist blog post.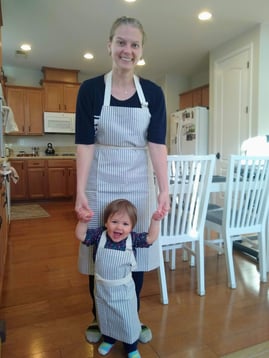 Meet Noelle, Kitchen Table Advisors
Nonprofit chosen:
"My top priorities are how I make food purchases and how I invest my financial resources. I always try to prioritize buying directly from a farmer if I can either through a CSA (community supported agriculture) program or a farmer's market. Secondarily, I always try to purchase food that is in season from a co-op or a retailer that I know pays a fair price to farmers. Beyond that, I'm always looking for certified organic when I can't source my food locally. When it comes to my financial decisions, I'm thinking about my banking decisions right now. I'm grateful for Bluestone because you made the life insurance decision an easy one: the combination of your B Corp status and your Impact Rider that supports 1% for the Planet nonprofits like KTA was a no-brainer."
Read Noelle's complete Practical Activist blog post.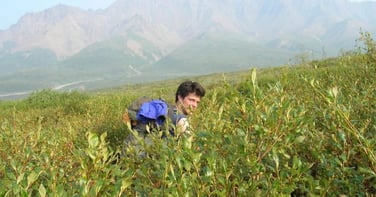 Meet Carl, Vermont League of Cities & Towns
Nonprofit Chosen:
"Since making my home in Vermont, I got married and now have two kids. With each new addition to the family, came a change to my life insurance policy. Of course, protecting my family is my number one priority, but I knew I wanted to do what I could to protect Alaska, too. I learned about
Bluestone Life
, a national company based in Vermont, through my job. Together, by setting up my life insurance policy there, I was able to provide protections for my family while also giving back to Trustees for Alaska – at no additional cost to me.
Bluestone Life
is a member of
1% for the Planet
and collaborates with their customers to connect important family decisions with their values."
Like hearing about Practical Activists?
We'll share their stories with you monthly. (No email overload… we promise!)