Holistic Systems Change is Cooking in Cafeterias Across the Country
Bluestone Staff

March 17, 2023
Healthy school food is not just a "nice to have" idea for kids. It's a key solution for nutrition and health concerns and social, academic, and environmental issues.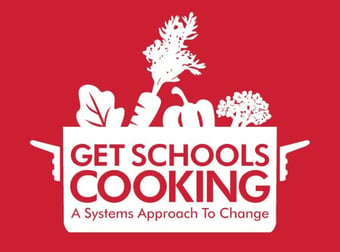 That's why the Chef Ann Foundation was founded nearly 15 years ago. Get Schools Cooking is one of the Chef Ann Foundation programs that make the vision of healthy school food a reality.
The most intensive and holistic school food transformation program, Get Schools Cooking is a three-year grant. It includes an onsite assessment, a comprehensive report of recommendations, strategic planning support, technical assistance, networking opportunities, and the opportunity to receive systems assistance funding. You can read more about program details here.
2023 welcomes the fifth cohort of the Get Schools Cooking program. This year's group stretches from Alaska to Maine. Get to know them here.
Shout out to Vermont's participating School District

Since we're headquartered in Vermont, we're proud to shout out the West River Education District in Southern Vermont. Congrats to them and here's an article featuring them in the Brattleboro Reformer.
What does life insurance have to do with healthy food in schools?
If you're wondering how & why a life insurance company supports healthy food in schools, get to know Bluestone Life and see how our Premiums with Purpose® support organizations like the Chef Ann Foundation.
Get Schools Cooking is funded by the Whole Kids Foundation, the Rachael Ray Foundation, and an Anonymous Funder. You can also choose life insurance from Bluestone Life to support the Chef Ann Foundation.
Like hearing about Practical Activists?
We'll share their stories with you monthly. (No email overload… we promise!)
Previous article
Practical Activist Features Andrea Longton, Social Justice Investor & CDFI Champion