Five Financial Resolutions to Activate your Money for Good
Bluestone Staff

January 5, 2023
Feature image by Tairon Fernandez
Resolutions...love 'em or hate 'em, there's something about the blank slate the new year brings. It's the fresh start to begin again and reflect on the last year. What did you accomplish or maybe even survive? What is nagging you, that once and for all, you want to make happen? There are the standard resolutions that we all know and love: to exercise more, eat healthier, and lose weight.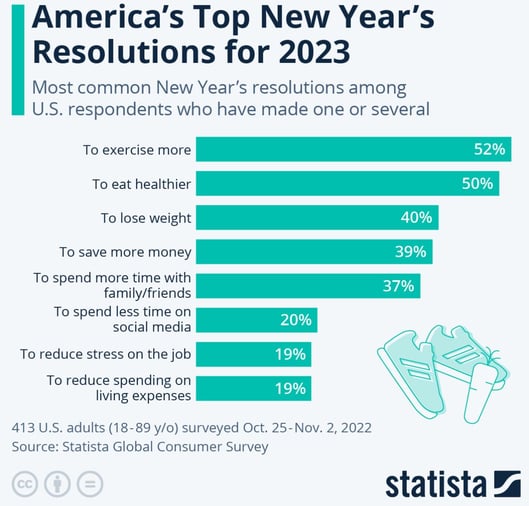 If you're already working on some of these resolutions, you can easily activate them even more. If you're saving money, you can make sure you're saving it with values aligned financial organizations. If you're spending less time on social media, you can spend more time with family and friends. If you spend more time with family and friends, then you can reduce spending on "empty purchases" that don't have meaning or purpose in your life.
If this is a year where you want to focus on your finances and make sure that the money you spend is doing the most good in the world, here are a few ideas to get you started:
Five Financial Resolutions to Activate your Money in 2023 and Beyond
Vote with your wallet. Purchase your goods and services from 1% for the Planet member companies, and Certified B Corps.

These two organizations are driving a global movement that is taking action for people and planet, and we're proud to be part of both.

Know the impact your bank is having.

Is your bank supporting investments that are not aligned with your values? Choose a

bank that is a B Corp

, part of

The Global Alliance for Banking on Values

or a socially responsible credit union that is working in their local community to deliver sustainable economic, social, and environmental value. If you want to go even deeper, understand the impact of

Community Development Financial Institutions (CDFI)

and where they are in your community. Our blog post has featured leaders in the CDFI community like: Amir Kirkwood, Tom DeSimone and Lakota Vogel.

Choose life insurance for family, community and planet.

Your life insurance protects assets like a new home, and other liabilities such as student loans.

Your Bluestone policy

does even more by supporting nonprofits working to make your community and our planet better.
Choose a fee-only financial advisor that has experience in Impact Investing, is part of the B Corp or 1% for the planet community, and can show you how your personal investments can have a positive social and environmental impact. Here is a leading association of fee-only advisors.
Explore impact investments. If you're consuming less and saving more, it could be a great time to begin to learn more about impact investments. 1% for the Planet has recently launched their Planet Impact Fund. You can also talk to your financial advisor about the issues that matter most to you.
No matter your goals for 2023, we wish you peace and prosperity for your family, community and our planet.


Like hearing about Practical Activists?
We'll share their stories with you monthly. (No email overload… we promise!)